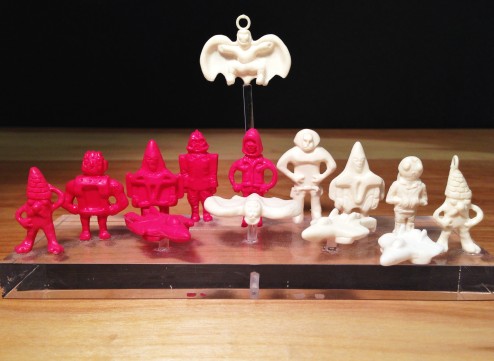 pocket powers
These micro figures were debuted at San Diego Comicon 2011 at the Toy Tokyo booth. I made them as a donation fund raiser project for the Japan Tsunami/Earthquake Relief.
They were also sold in the Toy Tokyo store after the event. Later in the winter of 2011 they were part of my first solo artshow held at Studio Uamou in Tokyo, Japan. The show was called  I Love pocket powers.
Along with these figures my NYCC 2011 figure series were also part of this wonderful event thanks to artist Ayako Takagi.
check out my latest toys that are available on my shop-site peterkatoshop.com