Sleeptime Bunnies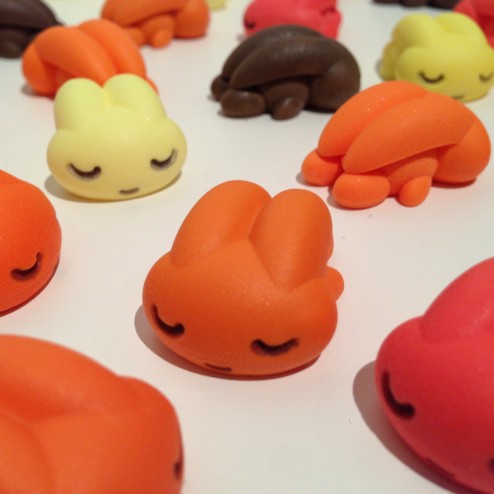 The first expansion figure to my Bedtime Bunnies series. These tiny bundles of sleepy rabbits depict the bunnies in their too tired to sleepwalk phase. These colors shown above were released at the myplasticheart booth as their Harvest Sweets edition( they look like candy corn).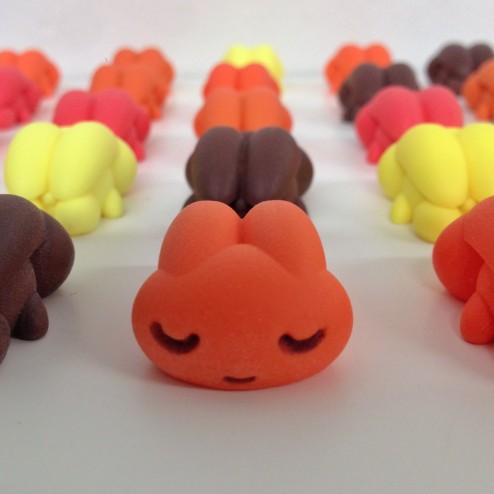 Eti the Alien Nurse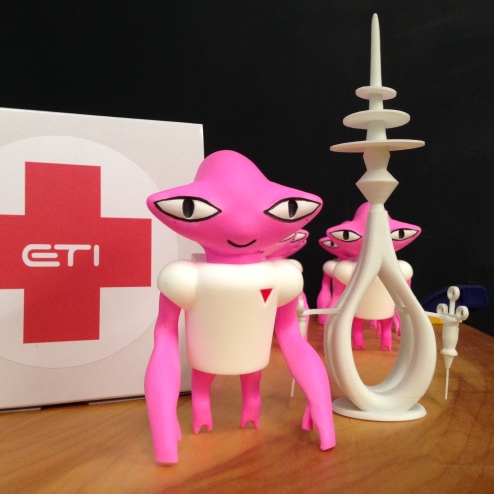 Eti was a collaboration piece made with the store Cubo NY for NYCC 2014
The sculpt is made up of seven separate parts. Designed by me, sculpted & printed using the services of Cubo NY and then molded, casted & hand painted by me. The figure was a tall 4 inches high. Cubo NY provided packaging and a bonus Syringe Station that was optional as a print for purchase or a free downloadable file.