The following are artshow pieces i have done over the years.
Uno-Corn for Clutter gallery show SOLD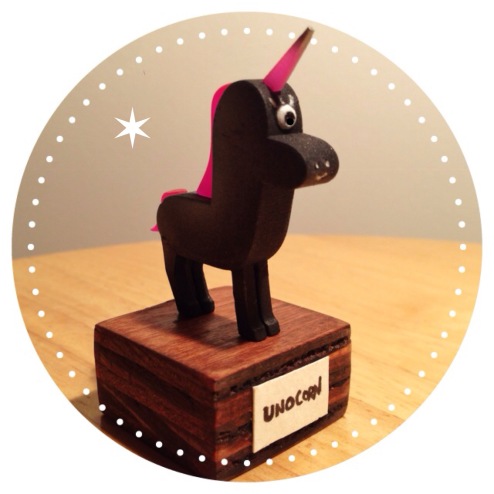 Medium: Resin casted , handpainted sculpture on wooden base. Click the link for more.
Boss Bat for GiantRobot x Uglycon 2014 artshow SOLD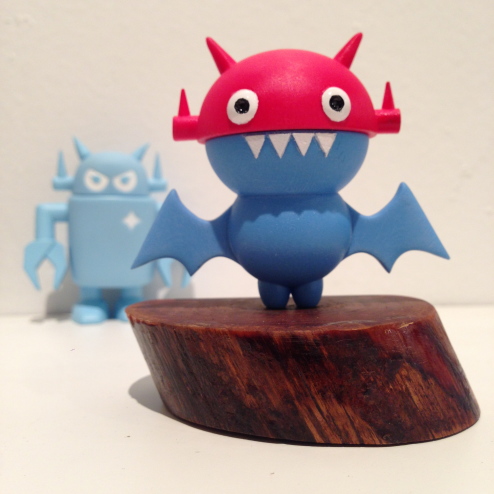 Boss Bat sculpted resin figure on wooden base for David Horvath & Giant Robots Uglycon 2014 event. Click on link for more.
No More Lives for GiantRobot gallery show Game Over 2014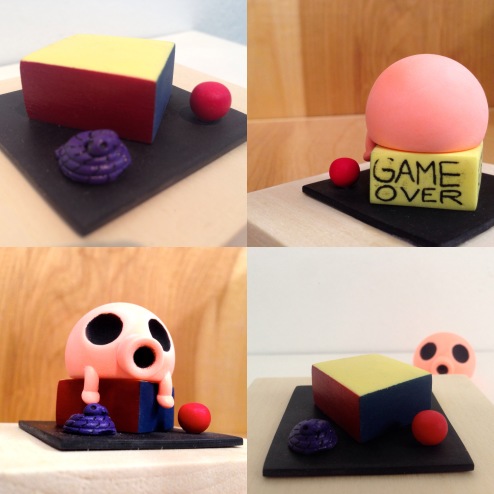 Q-bert retired inspired resin sculpture, hand painted on wooden base.
Check link for more.